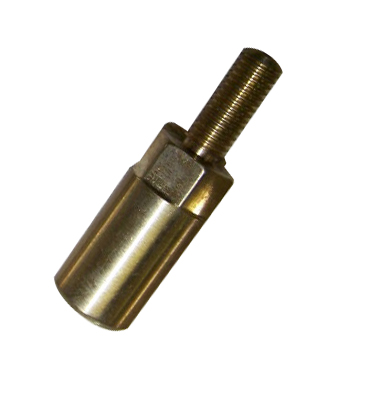 Plastic heatstaking and welding are essential to getting different plastic components to stick together. What about when you need to make impressions in order to install metal materials such as screws? Plastic Assembly Systems has a wide variety of heatstaking tips available for quick insertion into your machine, including blank 1/4-28 tips.
Serving Your Hex, Cup, and Allen Screw Needs
Usually screws in the 1/4-28 size are secured into place with a hex, cup, or Allen wrench. They have a special indentation that exactly fits the wrench of the referred size. With this blank tip, you don't necessarily have to worry about having the proper wrench on hand because the tip is used to form the opening for the screw. Tips are extremely easy to use. Just attach it to your press, use it, and quickly remove it when you're through or need to install a tip of a different size. PAS has a wide variety of heatstaking tips available.
PAS Equipment Makes the Difference
At PAS, we take pride in all of our equipment. You can purchase new equipment designed especially by our knowledgeable team. You can also take advantage of used systems that are still in prime condition. If you have any questions, our team is ready to help you find the answer and point you to the products that will benefit your needs the most.
Call Us Today
From tips to entire heatstaking assemblies, PAS has all of the tools and equipment you need for plastics assembly. To learn more about the pricing of our blank 1/4-28 heatstaking tip and tips in other sizes, give us a call at 866-882-1701.