Plastic Assembly Systems provides ultrasonic horns and other tooling in titanium, aluminum, or hardened steel. Increase the life of your tooling and improve its performance with the addition of plating or coatings. Depending on the application, several different options are available.


Industrial chrome plating of aluminum and titanium horns can improve strength and durability. Titanium horns can be carbide coated to increase their strength, as well as their wear resistance when welding abrasive materials.


In addition, horns made of aluminum can be clear-anodized to prevent transferring of aluminum oxide markings to the welded parts. Anodizing occurs when an aluminum piece is immersed in an acid bath and a controlled oxidation process causes the aluminum surface to fully oxidize. The anodized metal can then be further treated to seal it fully.
For hardened steel horns, a black oxide coating can be created by electrolysis of the iron molecules in the steel in a bath of black oxide solution. The formation of black iron oxide on the surface provides some corrosion resistance, but additional coatings and treatments can even further enhance its corrosion and abrasion resistance properties.


One such treatment adds a Teflon (PTFE) hard coating, which provides a lubricating effect to the surface of the part, a useful quality in applications such as food processing.
Horns made of titanium can be coated with nitride for applications where lubrication is required.
Other custom plating and coating options include chemical films, copper plating, nickel plating, and more.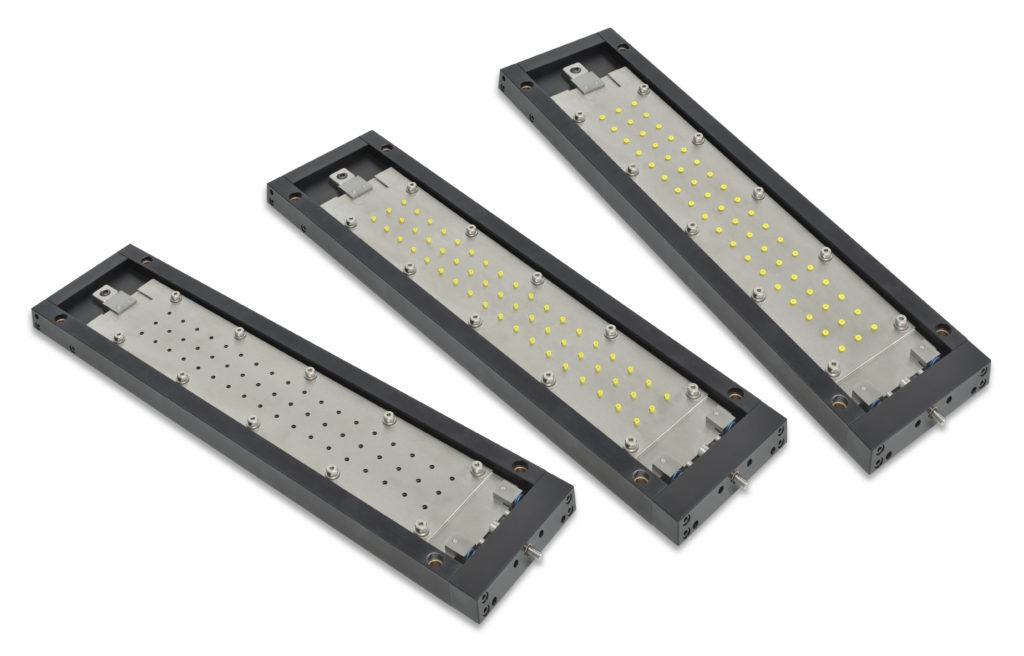 At PAS Heatstaking, your custom job is what we live for. We utilize the latest technologies and finest materials to produce the highest quality products available. We are known for our attention to detail and 50-plus years of combined experience—not to mention the highest level of machines available in the industry.
Contact us today with your plastic assembly tooling needs. We will work with you to develop the right tooling, as well as coatings and platings to fit your application, while meeting and exceeding all your requirements.