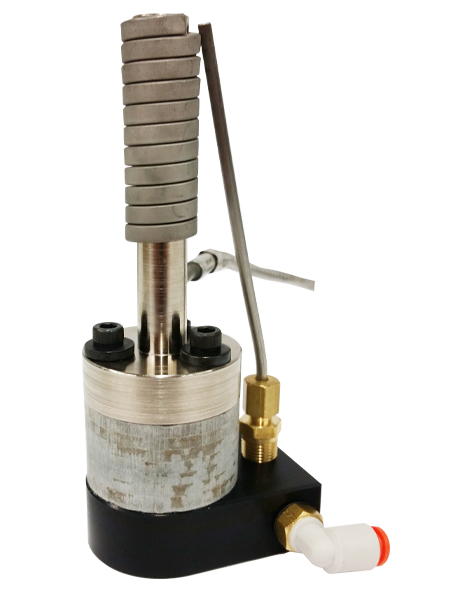 Plastic Assembly Systems has all of the equipment and spare parts you require to keep your thermoplastic project running. We know how important it is to have the right probe parts ready at a moment's notice. That's why we offer Plastic Assembly tools such as a complete probe assembly CPA.
Probe Assemblies and Parts
Our complete probe assembly features a steel body for durability and resistance against heat. Included on the body is a 1/4-28 tapped face. This allows the probe assembly to accept different types of tips depending on your project. It also features a 340-wat helix heater along with an insulator disc and post cooling manifold. If you need a variable power supply, then we offer a few different options. Choose between 240 VAC and 120 VAC probe assemblies depending on your equipment and needs.
Why PAS?
PAS deals with heat staking and thermoplastics – it's what we know and enjoy. We are so committed to this industry that we even manufacture our very own equipment. When it comes to spare parts or entire systems, our team can point you in the right direction. Even if you're looking for spare parts to a machine made by another manufacturer, we can help you find the solutions you need. With our extensive selection of new and used equipment and parts, consider us your one-stop shop for heat staking and more.
Place Your Order Today
Our inventory includes more than just complete probe assemblies. Find welders, tooling, hot plates, thermal assembly systems, and more. We've also created informative videos and other resources to provide you with useful tips when using your different machinery. If you have any questions regarding parts or order, just give our friendly and knowledgeable team a call at 203-393-0639 or toll free at 866-882-1701. We're happy to meet all of your thermoplastic needs, so contact us today.