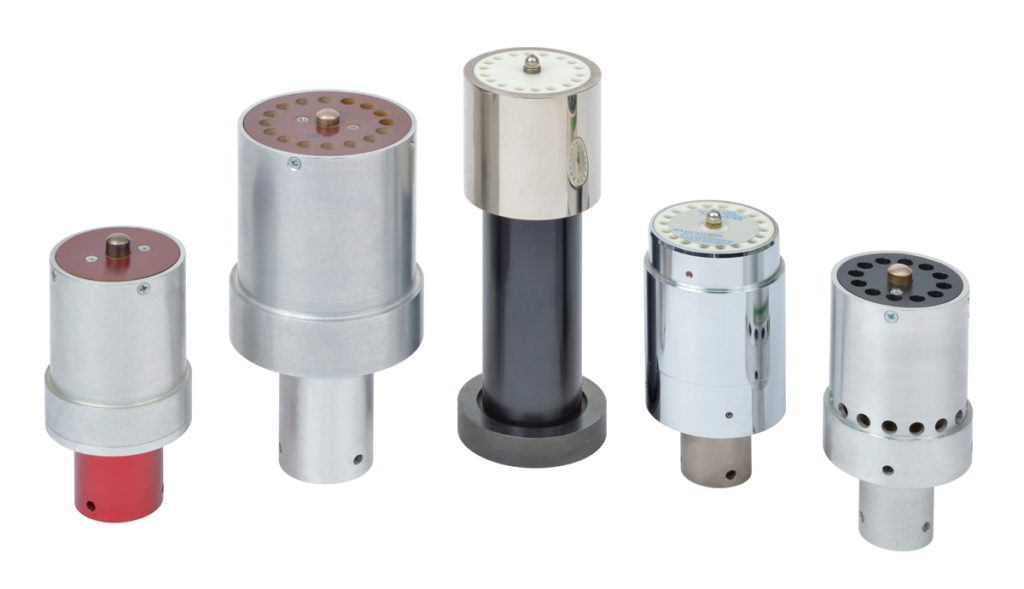 Ultrasonic welding uses vibrations in order to weld materials such as plastics together. There is a lot of energy that goes into this process, but an essential step is to convert one type of energy into another. Using a welding, the electrical energy it receives needs to somehow change over into vibrations. This is possible by using a high-quality converter.
Parts for Ultrasonic Welding and More
Our converters take high-frequency electrical charges from the power supply into which your welder or other ultrasonic equipment is plugged. This electrical energy then courses through the machine and the converter where it becomes vibratory energy. We offer a variety of frequencies to meet your needs, including:
15 kHz
20 kHz
30 kHz
40 kHz
We have a huge selection of proprietary Plastic Assembly tools including new converters. We also have pre-owned options including parts that might work machines from other manufacturers. If you don't see the part of your make and model available, contact us; we may be able to customize a part just for you.
Choose Quality With PAS
When you choose to work with us, you're choosing experience and expertise. Heat staking, thermoplastics, and welding are all that we do. We are committed to our craft, and that means bringing you the highest quality in parts and resources. We've even created welding videos to help you find the information and tips you need to use our machinery successfully. If you have any questions or just want to chat about thermoplastics, our knowledgeable team is happy to oblige.
Count on Us
In addition to converters, we also have a wide range of parts ranging from heat staking tips to new and used thermal assembly systems. To order your new or used converter or any other part, contact us today by calling 203-393-0639. You can also reach us toll free at 866-882-1701.