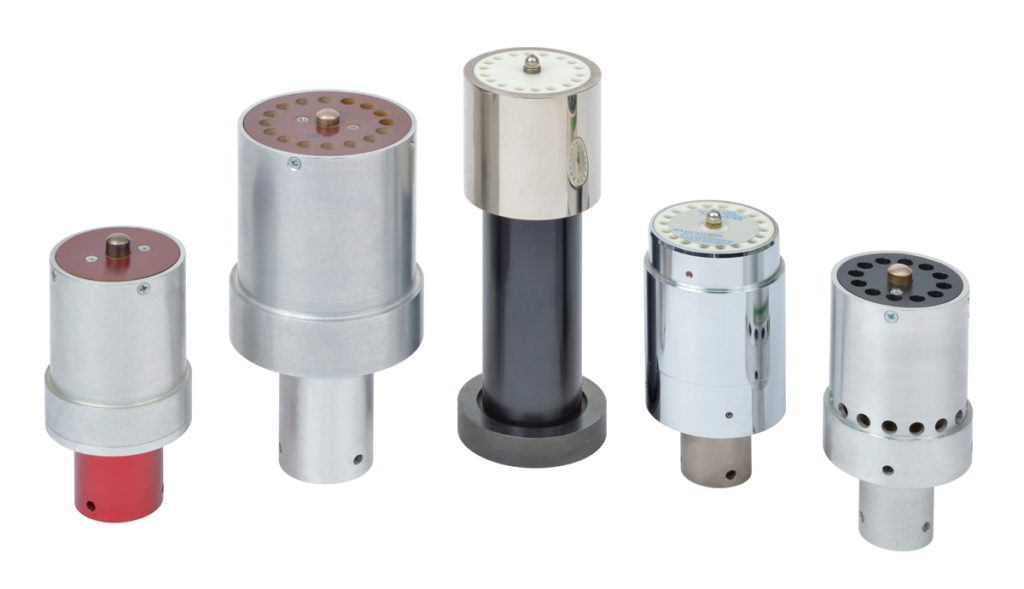 Ultrasonic welding uses high frequency vibrations in order to weld materials such as plastic. An essential step in the ultrasonic welding process is converting one energy type into another. When using an ultrasonic welder, the electric energy your equipment receives converts into vibrations. Energy conversion is made possible by utilizing a high-quality ultrasonic converter or transducer.
How do ultrasonic converters work?
Converters take high-frequency electrical charges from your ultrasonic power supply. This electricity is sent through the machine and converter where it becomes vibrational energy. We offer a variety of ultrasonic converters that cover frequencies to meet your needs, including:
New and used ultrasonic equipment…
PAS have a wide selection of proprietary plastic assembly tools including ultrasonic converters. We also offer pre-owned plastic joining equipment and accessories that work with other manufacturer's equipment. If PAS does not have what you're looking for in stock, we can custom design solutions for you!
Choose Quality With PAS
We are committed to our craft, and that means bringing you the highest quality plastic assembly equipment and resources. If you have any questions about thermoplastics, our knowledgeable team is here to help.
Contact PAS today!
In addition to converters, we also have a wide range of parts ranging from heat staking tips to thermoplastic assembly systems. To order your new or used ultrasonic converter, contact us today or call us at 203-393-0639. You can reach us toll free at 866-882-1701.