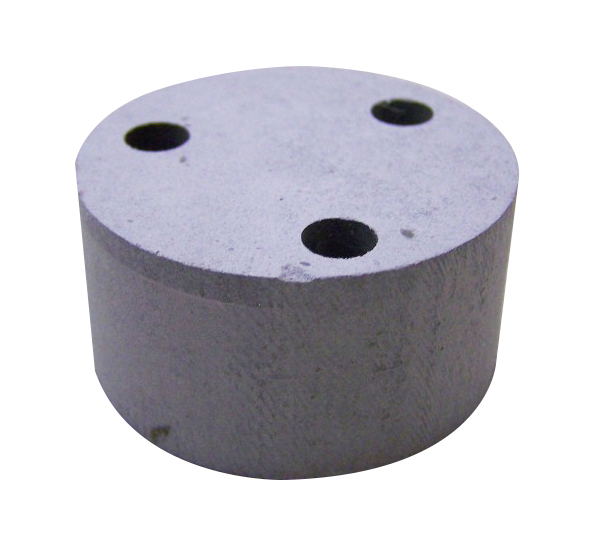 The probe assemblies available from Plastic Assembly Systems consist of several different parts. While each of our components is designed with durability in mind, you may occasionally need to replace parts such as insulator material. Luckily, PAS has a great selection of probe insulator discs to suit your needs.
Insulator Discs and Other Components Your Plastic Assembly Tools Require
Our standard round probe insulation disc features three holes. This design fits perfectly with typical round flange probes used in many thermoplastic applications. This particular disc assembles quickly thanks to its precise design. It's perfect for use with PAS assemblies as well as some assemblies by other manufacturers. You can contact our knowledgeable team to find out if it will work with your current setup.
If you're looking for additional insulator options for other types of probes, check out our selection or call us for more information. We also design exclusive T-probe insulators and more for PAS equipment.
PAS Provides Service for Every Step
When you have questions regarding heat staking, spin welding, ultrasonic welding, or any other technique or machine used with thermoplastics, PAS has the answers. We go to extremes to provide extensive resources and welding videos for our customers. If you can't find the answers you're looking for there, then our friendly team members are ready to assist you when you give us a call or send us a message. From purchasing your first welder to contracting plastic assembly, we can help you find solutions for every step of your thermoplastics project.
Learn More Today
PAS is ready to answer your questions regarding our probe insulators, probe assemblies, and more. Call us at 203-393-0639 or use our toll free number at 866-882-1701 to find out if this probe insulator disc is what your assembly needs. You can also contact us online or send us an email at [email protected].