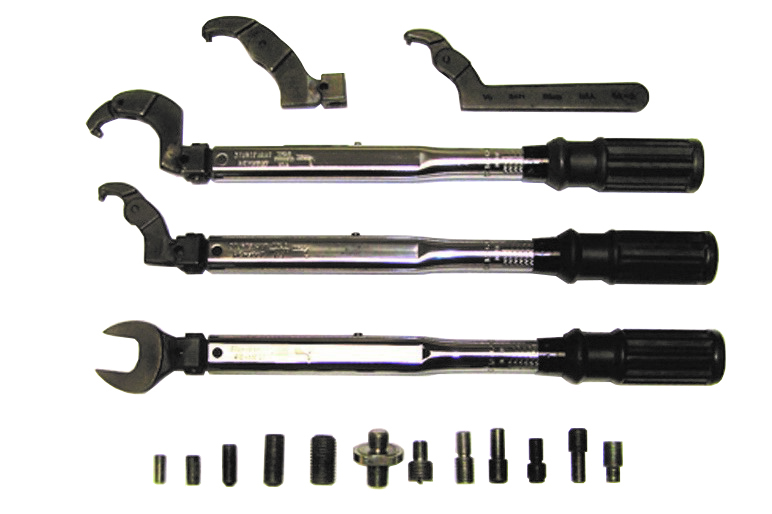 Torque Wrenches
Torque wrenches are used for assembling components to necessary tightness while preventing heat buildup when the interface between components is not fully sealed.
PAS torque wrenches contain engraved calibration marks. Allowing for precise control of the torque required for a particular stack assembly.
A flat head is attached to the end of the wrench and adjusted to span the width of the component. It is then tightened to fit into a notch on the opposite side of the component. As the torque wrench is rotated, a click sounds, providing auditory feedback ensuring the correct torque has been achieved.
Spanner Wrenches
Our flat spanner wrenches are used to loosen the interface and disassemble the components when another tooling setup is required.
Accessories
We also carry interface threaded studs used to connect the parts together, included regular studs and step horn studs, which adapt ultrasonic boosters and horns with different threads. Stud sizes vary according to horn material, frequency, and torque required.
Our acoustic interface Mylar washers for stack joints provide the necessary seal and cushioning between mating faces of the components.
Order Today
At PAS, we are committed to providing superior quality plastic assembly solutions, top-notch service and technical support.
Contact us today for more information about our ultrasonic welding and other plastic assembly equipment.