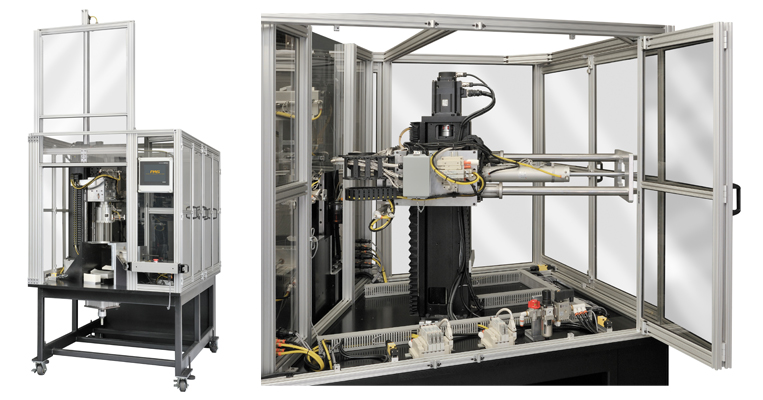 Custom assembly systems are difficult to quote, prototype and prove out. And no one manufactures custom machines better than Plastic Assembly Systems.
Not all plastic assembly is two-part welding of PCB boards or clam-shell packaging. Room filling, railroad tie swagers, full car bumper heatstaking, and warehouse-ready plastic pallet welders are nothing new to us.
We offer a wide range of part sizes for our standard vibration welders, ultrasonic welders, spin welders, actuators, and hotplate welders, but we can build a custom machine to fit almost any industrial application. Pictured here is the STS2000 with customized tooling, slide table for part loading, and table.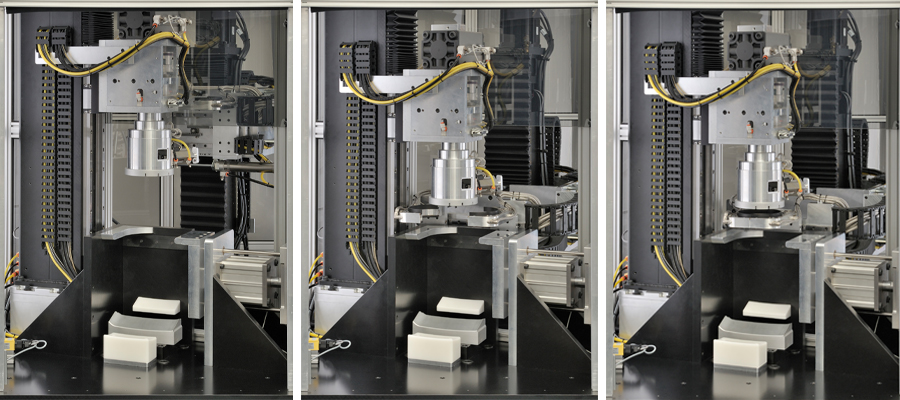 Along with our custom machines, we provide tips and tooling for staking, swaging, insertion, sealing, date coding and hot knife de-gating, as well as heated probes or platens to supply maintained heat to the tooling. Tips are precision machined to produce the desired operation on your application.
PAS manufactures fixtures to support and align the part to be assembled—from simple machined shapes to complex CNC contour milled shapes. Additional pneumatic or manual part clamping/ejection and vacuum/expansion mechanisms can be integrated into the lower tooling.
For ultrasonic welding, we provide custom converters and boosters, as well as a complete line of standard and custom horns, including knurled and serrated faced, vacuum, nodal plunger, contoured and composite types.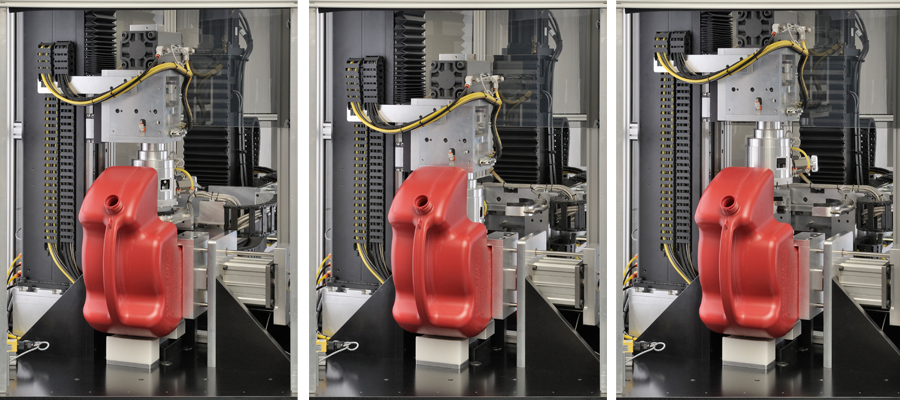 We also manufacture strong, lightweight tooling for vibration welding, including the upper "tuned" drive head and lower fixture.
To increase the life of your tooling we offer custom platings and coatings, including chrome plating, Teflon hard coating, anodizing, black oxide, carbide, chemical films, copper, nickel, and more.
At PAS, we are committed to providing superior quality plastic assembly solutions, top notch service and technical support. Our personal attention to detail on the plastic assembly equipment we provide and the individual needs of our customers is what sets us apart.
Contact us today for a quote your custom assembly system. We want your application challenge!