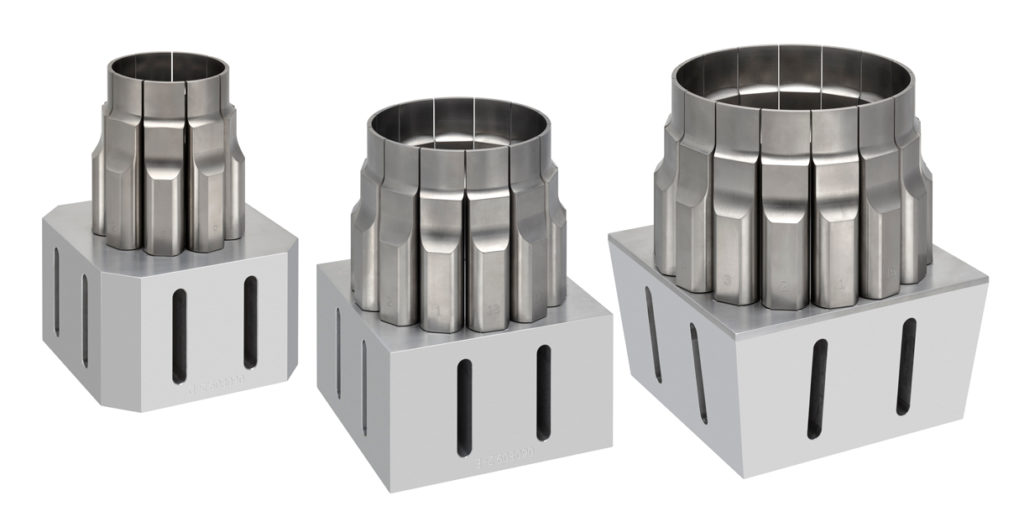 Ultrasonic welders require very specific tools. If you own an ultrasonic welding system, then your work bench should also include a wide selection of ultrasonic horns for your welder. The horns are essential parts for transferring the vibration energy from the welder to the parts you're joining. PAS makes standard and custom ultrasonic horns for you to choose from.

Standard and Custom Ultrasonic Horns
Our manufactured horns come in 15 kHz, 20 kHz, 30 kHz, and 40 kHz varieties. They consist of high-grade alloys and the best materials including aluminum, hardened steel, and titanium. We know that there are different types of horns required for the size and shape of the job and the size of your welder. That's why we offer a complete line of standard horns such as:
Half Wave
Full Wave
Exponential
Catenoidal
Bar
Block
Rectangular
High-Gain Round
Solid Round
Hollow Round
Slotted Round
In addition to our standard choices, PAS also offers custom ultrasonic horns, including knurled faced, serrated faced, nodal plunger, contour, vacuum, and composite.
Why Choose PAS?
PAS contains a wealth of information when it comes to all kinds of welding. Not only do we manufacture our very own systems for heat staking, but we provide resources to assist our customers in finding the solutions they require. When you have questions about welding, we have answers—even if it's about our competitors' machines. We want to see you succeed, which is why we make ourselves available as much as possible to answer your questions and point you in the right direction for the machines and parts you need.
Find Your Parts Today
PAS takes pride in our customer service. If you have any questions regarding our ultrasonic horns or any other parts and machines used in welding, heat staking, and thermoplastics, give us a call at 203-393-0639 or toll free at 866-882-1701. Customers can also contact us online by filling out a brief form.